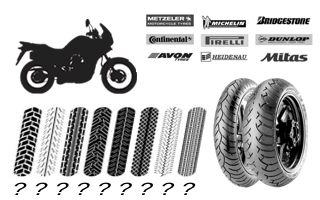 Informace uvedené v této stránce je jen pro vaši informaci. Ty úplně vybít myNETmoto nenese žádnou zodpovědnost ve vztahu k, nebo jako důsledek, tvrdí sami a / nebo jakékoli třetí straně za případné škody, které následují montáže pneumatik není dovoleno.
CONTINENTAL CONTI GO!


The new ContiGo is designed to the same exacting standards as Continental's range of tyres for larger capacity machines, providing the discerning commuter with the same ride quality, stability and confidence. The ContiGo is designed to give [...]
(incl. DHP exkl. poštovné)
CONTINENTAL CONTI GO!


The new ContiGo is designed to the same exacting standards as Continental's range of tyres for larger capacity machines, providing the discerning commuter with the same ride quality, stability and confidence. The ContiGo is designed to give [...]
(incl. DHP exkl. poštovné)